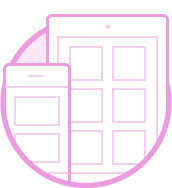 Timely Response
With over 30 years in the promotional product industry we can generally respond to product inquiries within 24 hours.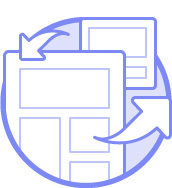 Innovative Ideas
Because we understand the marketing behind the client goal with can create innovate solutions that will help grow their revenue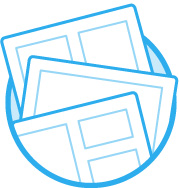 Strategic Integration
We firmly believe that no social media platform stands on its own in your marketing efforts.  That is the reason that we create integrated programs to help our clients grow their revenue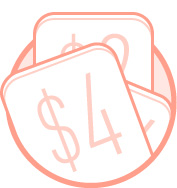 Clear Communication
We show our clients how to clearly communicate their brand both online and off
Calendars are everywhere. Walk into any store, home, or office, and you are sure to find at least one calendar hanging or sitting on a desk. Everyone uses at least one.
Calendars are looked at an average of 12 times per day. Even people who use electronic calendars, still look at a print calendar on a regular basis. Each time they look at the promotional wall calendar your imprint and message are viewed as well.
Branded Umbrella
Umbrellas are a walking billboard. They give you a large space and visibility that is unmatched in any other promotional product. Always a welcome gift, umbrellas are the perfect vehicle for your promotional message. The Branded Umbrella carries brand name and quality promotional umbrellas and we can produce custom umbrellas in quantities as few as 24 pieces for domestic production and 144 pieces for overseas production.
From a single piece to thousands branded with your logo and/or message promotional products are chosen in a marketing focused way, saving you time and money and bringing better results.
A fully outsourced marketing department or just to create a social media strategy for a client to maximize their marketing efforts and everything in between.
Our services in this area can range from being your marketing department in a much more cost effective way than having a full time person in-house, to supplementing your existing marketing staff and programs.
OUR CLIENTS
Some of the many clients that we have served in various marketing functions including promotional product and business gift programs
Real Estate, Construction and Building Services
Olympia & York
Hudson Shatz PaintingCompany
Barr & Barr Construction
Sherwin Williams Paints
Paramount Painting
Image One
Arista Security
The Mills/Meadowlands Xanadu
Craig Builders
Lion and Lamm Development
Governmental Agencies
Bureau of the Census
NYC Police Pension Fund
NYC Office of Emergency Management
State of California Office of Emergency Services
Fire Department of the City of New York
NYC Mayor's Office of Special Projects
Consumer Products and Packaged Goods
Pepsi
Combe
Palais Royale – Yves Delorme
BIC
Banks, Financial Services Companies, Wall Street and Insurance Companies
Hanover Insurance
Standard & Poors
Moody's Investor Services
Hanover Insurance Company
North Castle Partners
Pulse Equity Partners
ADP
Central National Bank of New York
Union Bank of Switzerland
CIBC
Vantage Investment Advisors
Bank Leumi
LaSalle Business Credit
New Edge
Deutsche Bank AG
Fimat New York
Frameworks
BDB Payroll Services
Publishing and Media
Groves Dictionaries
ICD Hearst
Hearst Business Media
Conde Nast Traveler
Signature Magazine (Diners Club)
New York Woman Magazine
Chemical Industry
Union Carbide
Ashland Chemical Company
Non-Profits and Educational Institutions
American Foundation for the Blind
Grace Children's Foundation
Planned Parenthood
Rofeh Cholim Cancer Society
Bates College
Landers College for Women
New York Foundling
University of VA
Asia Society
Atlanta Symphony Youth Orchestra
YAI
Babies and Children's Hospital at Columbia Presbyterian
Beth Israel Medical Center (NYC)
New York Hospital Cornell Medical Center
Big Apple Circus
Community Mayors of NY
Clinton Global Initiative
Cardozo Law School
YU – Yeshiva College/Stern Model UN
Professional Services Firms
Eisner Amper
Frankfurt Garbus Klein and Selz
Law Offices of Alan Greenberg